Tulpar Group of Companies began commercial operation 25 years ago with creation of the first private air-company in Tatarstan.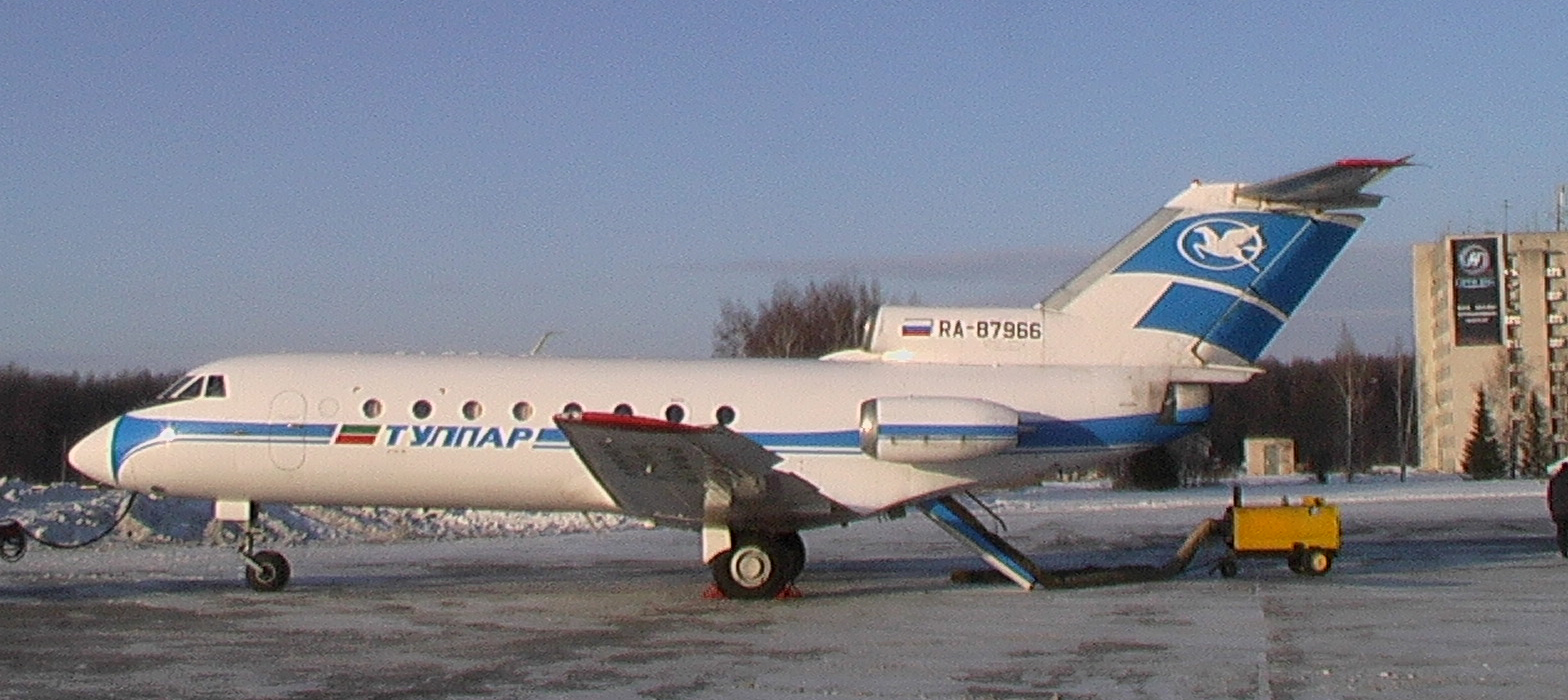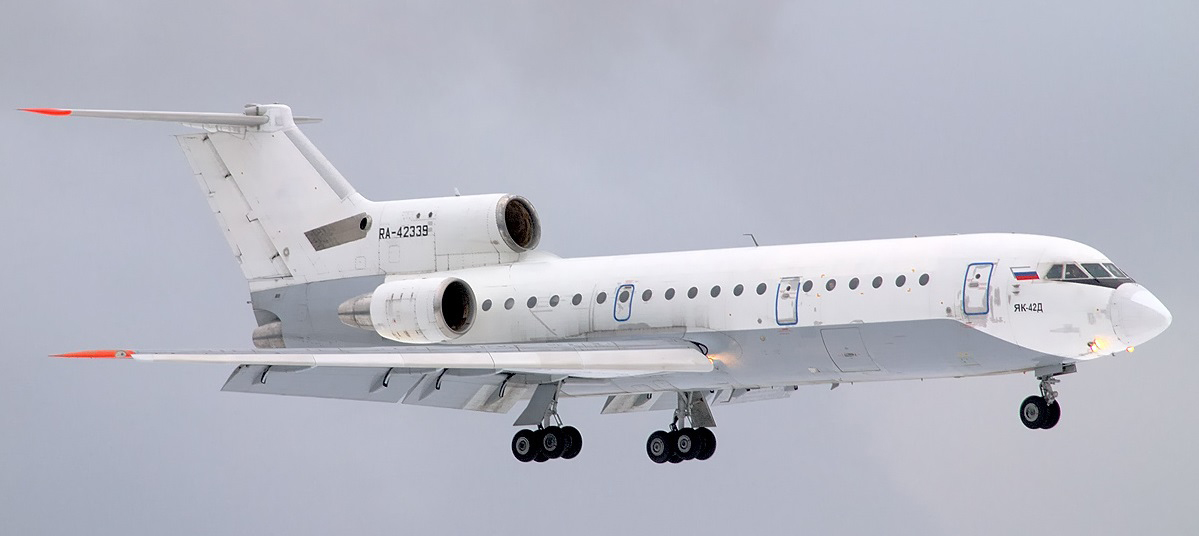 In 1991 young test-pilot Azat Khakim, working for flight test unit of "Sokol" experimental design bureau, starts up a small enterprise "Polyot". Crew and maintenance staff of this entity later becomes key personnel of the air-company. In the beginning the first and the only aircraft in operation was Yakovlev Yak-40.
---
From 1994 till 2000 the air-company comprising engineering & maintenance base (later – Tulpar Technic Ltd.) and cabin interior division (later – Tulpar Interior Group Ltd.) operated Yakovlev Yak-42 in CIS, Middle East, Singapore, Papua New Guinea and Australia. The average flying time of an aircraft was up to 300FH per month.
---
Between 1994 and 2013 the air-company intensively operates Mi-8 helicopters for gas pipeline patrolling and crop dusting. In 2012-2013 the air-company operates regular services from Moscow Vnukovo (VKO) to Russian northern regions (employing Yakovlev Yak-42 in cooperation with Utair).
---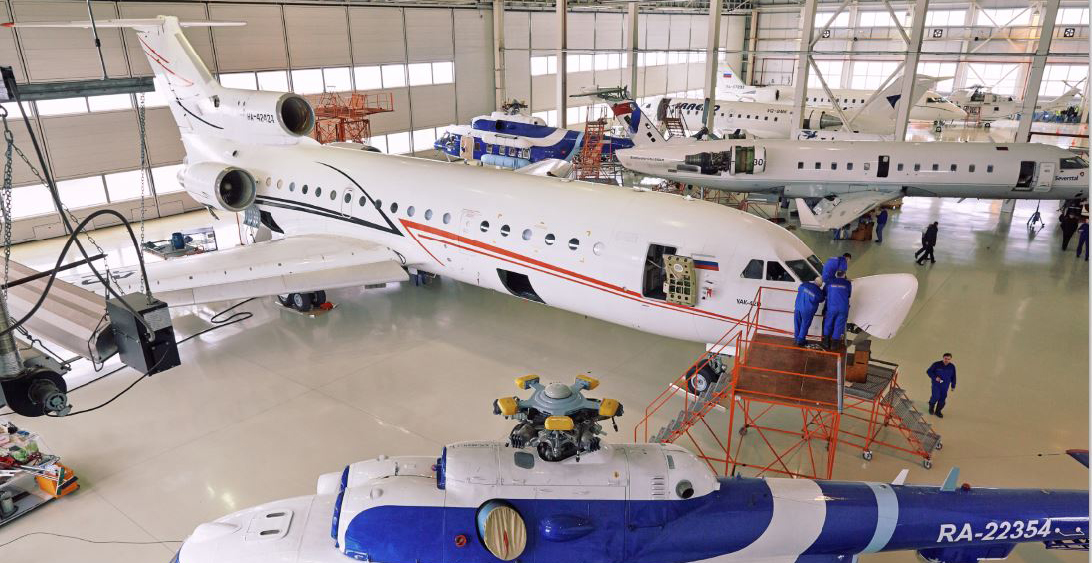 In addition to flight operation, air-company maintenance base comes into being and gains experience in different climatic and material conditions. This background has helped to formulate the most important approach: all the obligations shall be performed in time under any conditions at highest standards. In 2010 air-company maintenance facility was transformed to MRO "Tulpar Technic". In 2012 Tulpar Technic became the first in Russia & CIS Bombardier Aircraft/Authorized Service Facility for commercial and business jets. Today Tulpar Technic is an independent aircraft and component maintenance provider; Service Facility for Bombardier and Sukhoi Civil Aircraft as well as Rockwell Collins official dealer.
---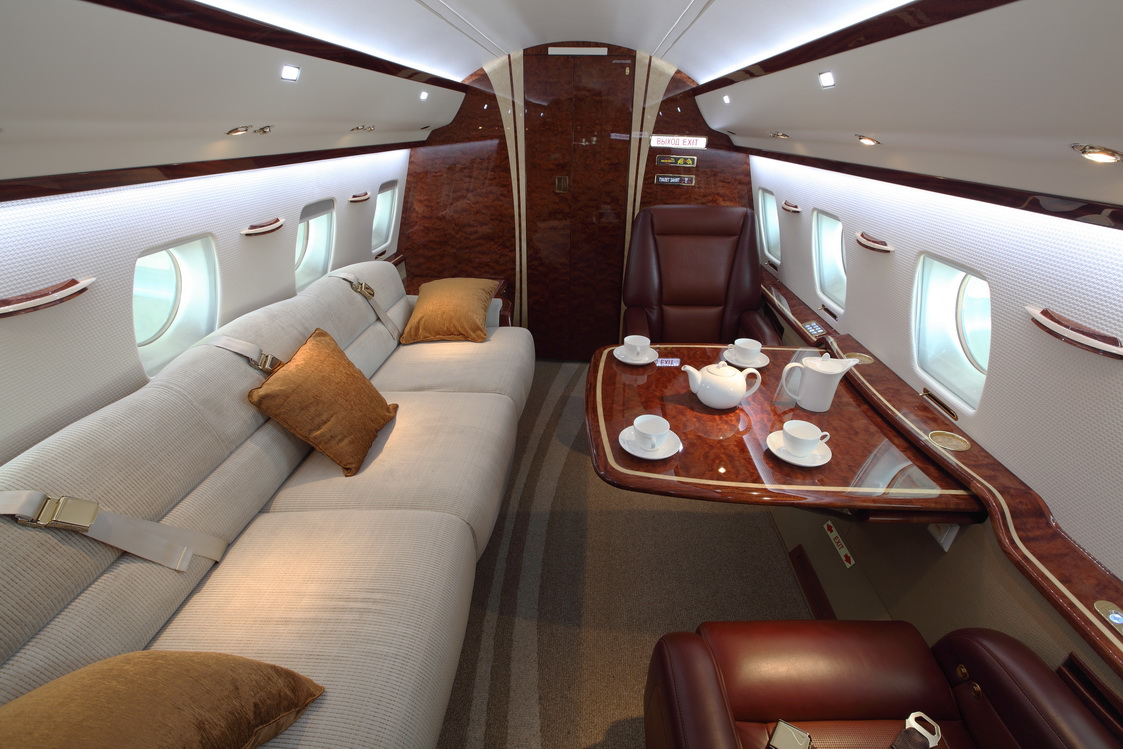 In 2003 air-company interior division was registered as a separate entity - Tulpar Interior Group Ltd. From the very beginning Tulpar Interior Group takes the lead in the market of passenger or VIP-interiors design, production, completion and modification. Within 15 years Tulpar Interior Group has become an integrated enterprise and has carried out more than 100 projects on aircraft, vessel and vehicle interiors refurbishment and modification. In 2016 Tulpar Interior Group launched a new facility (2,300 sq. m) designated for line production of commercial aircraft interiors. In 2018 Tulpar Interior Group started producing own-made honeycomb panels. In 2019 Tulpar Interior Group started its own production of three-layer honeycomb panels used in high-tech interiors of vehicles, vessels or aircraft. Also Tulpar Interior Group has intention to start supplying honeycomb panels to Russian and neighboring countries' markets.
go to "Tulpar Interior Group" ▶
---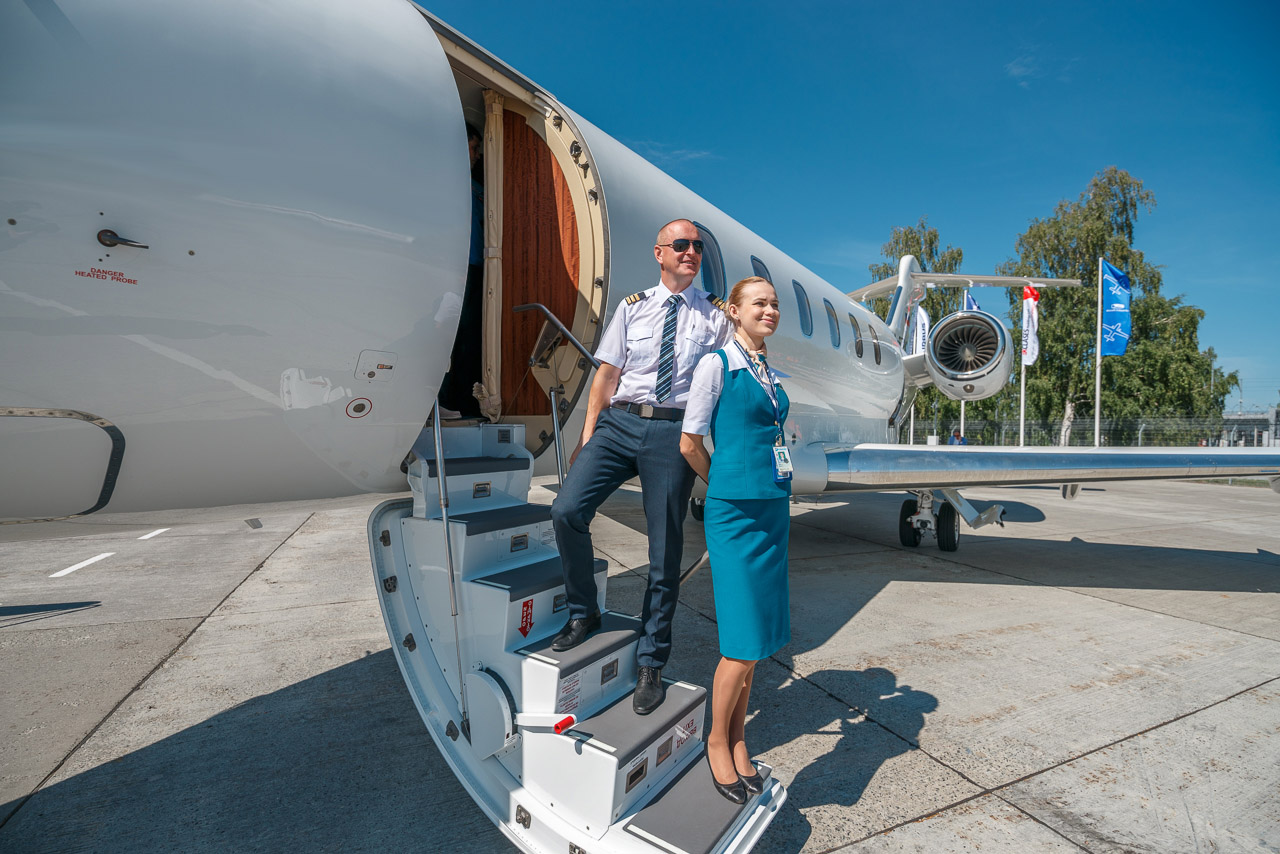 By the strategic decision business aircraft operation was unbundled in 2008. For said purpose aircompany "Tulpar Air" was launched and it became the first operator of Russian-registered Bombardier Challenger-300 (CH300). For many years Tulpar Air operated charter flights for Russian sports clubs and was the official carrier of Roscosmos (Russian State Corporation for Space Activities). Today Tulpar Air concentrates on operation of corporate business aircraft.
---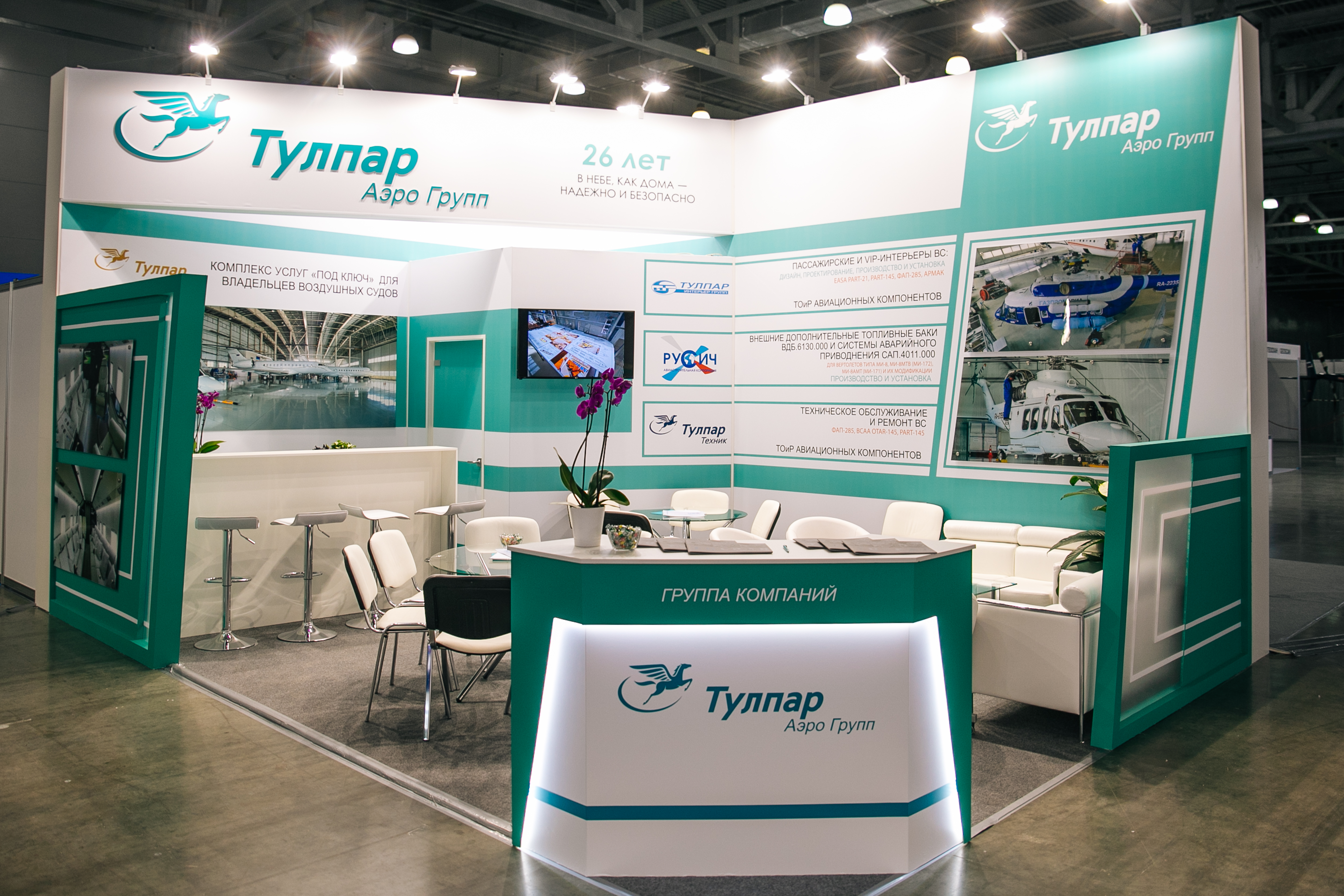 Management Company «Tulpar Aero Group» (founded in 2014) is intended to strategic management of Tulpar Group of companies. In 2015 Tulpar Aero Group launched a facility (21,000 sq. m.) dedicated to enlarge services rendered by the entities of Tulpar Group of companies. The facility is accredited by Ministry of Economy of the Republic of Tatarstan.
go to "MC "Tulpar Aero Group" ▶
---
In August 2014 it was launched Tulpar Express Ltd. who operates Russian-produced helicopters.
---
Tulpar Aero Group is constantly developing. At the moment we are working hard on the new projects that would enlarge our customers' options and enhance Tulpar Group of companie's overall offering.