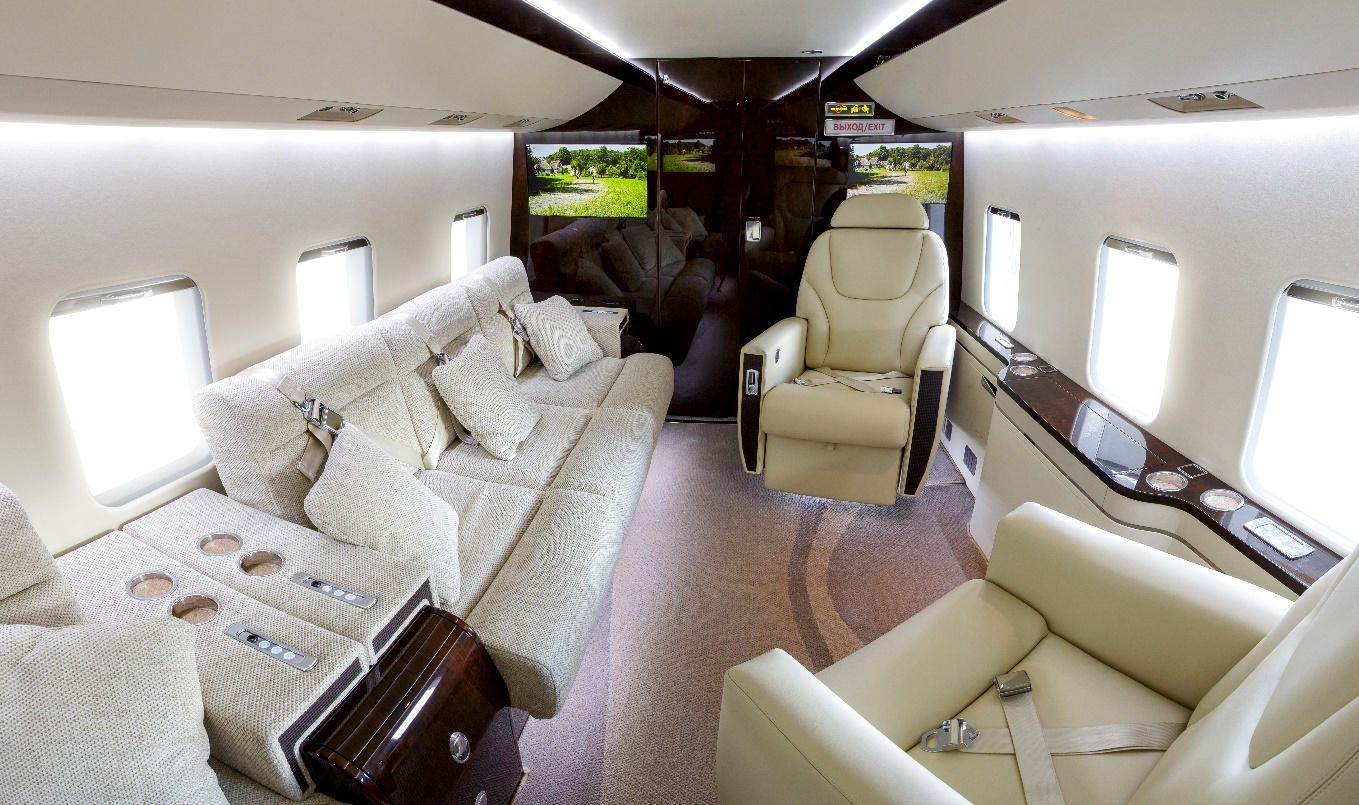 SAFE AT HOME AND IN THE SKY



VIP-INTERIORS

CONVERTIBLE INTERIORS
DESIGN – PRODUCTION – INSTALLATION
PACKAGE SOLUTIONS:
VIP-interiors for new Russian or foreign manufactured aircraft:

interior layout;
design plan;
color scheme;
design documentation;
component production;
completion.

VIP-interiors for commercial or cargo helicopters;
convertible aircraft interiors;
interior modification (including cabin rectification);
partial or complete VIP-interior restoration.
WE INSTALL:
any navigational equipment;
emergency rescue equipment;
satellite communications systems;
sound or vibration insulation systems;
entertainment systems.
WE PRODUCE:
aircraft cabin components;
three-layer composite honeycomb panels.
WE MODIFY:
subfloor and fuselage components for new equipment installation.
WE PERFORM:
after-sale maintenance of cabins and interiors;
maintenance and repair of aircraft (cabin) components;
aircraft weighing;
sheet metal repair of aircraft structure;
composite repair of aircraft structure.