Yakovlev Yak-40
---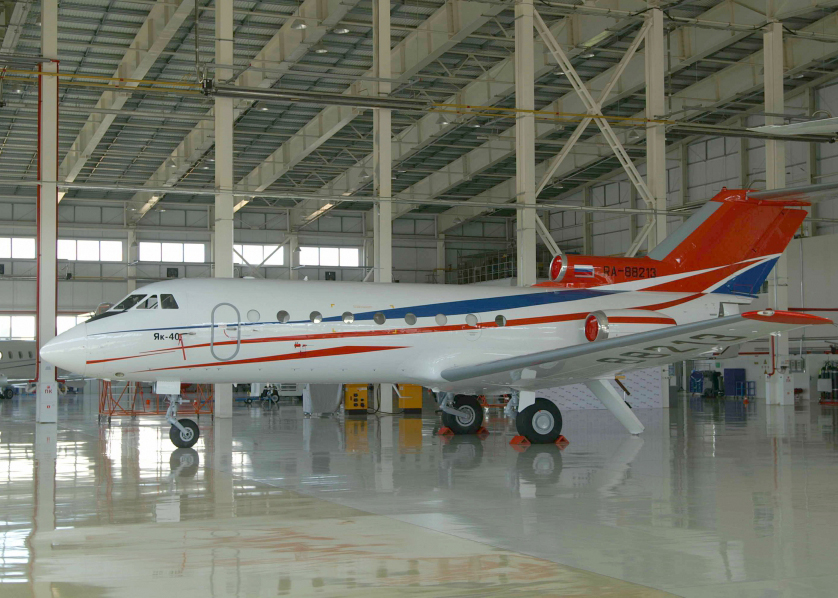 1978 YOM. 3147FH (TSN); 2131FH (TSO), VIP-Cabin: 12 passengers.
Designed by Yakovlev Design Bureau, Yakovlev Yak-40 has become the first aircraft for local services carrying three turbofan engines. Also Yak-40 became the first Russian/Soviet aircraft to get European flying certificates (in Italy and West Germany).
By the time of production from 1967 till 1981 1,011 aircraft had been produced. A total of 125 aircraft were exported to 18 countries.
Today Yak-40 aircraft remain both in scheduled passenger and VIP-charter services.