Aviation is a specific industry. After initial ten challenging years in the industry as a businessman, I was capable to precisely forecast for five or seven years ahead how the sectors that we were working for would evolve. Within this framework, we have overcome several financial and industrial crises without big losses due to the Group's timely reorientation of operations, flexibility of policies and synergy.
All these years we have wisely prioritized our activities because we do understand that planes and helicopters are to be airborne, and not on the ground. Regarding flight operations, Tulpar Air was actively engaged in delivering charter passenger air services through 2008. Further on, from 2008 to 2019, the company focused on corporate air services and corporate aircraft maintenance. Since 2020, it has come back into the segment of business aviation passenger services, largely owing to the coronavirus crisis.
But now, charter flights are only part of a wide product line we offer to our clients. The main focus is placed on our comprehensive maintenance programs for aircraft owners. For the last few months, four planes have entered operation under the Tulpar Air's flag. One Challenger 300 has been purchased. Two more planes which are currently under the design phase are planned to start operations late in the year.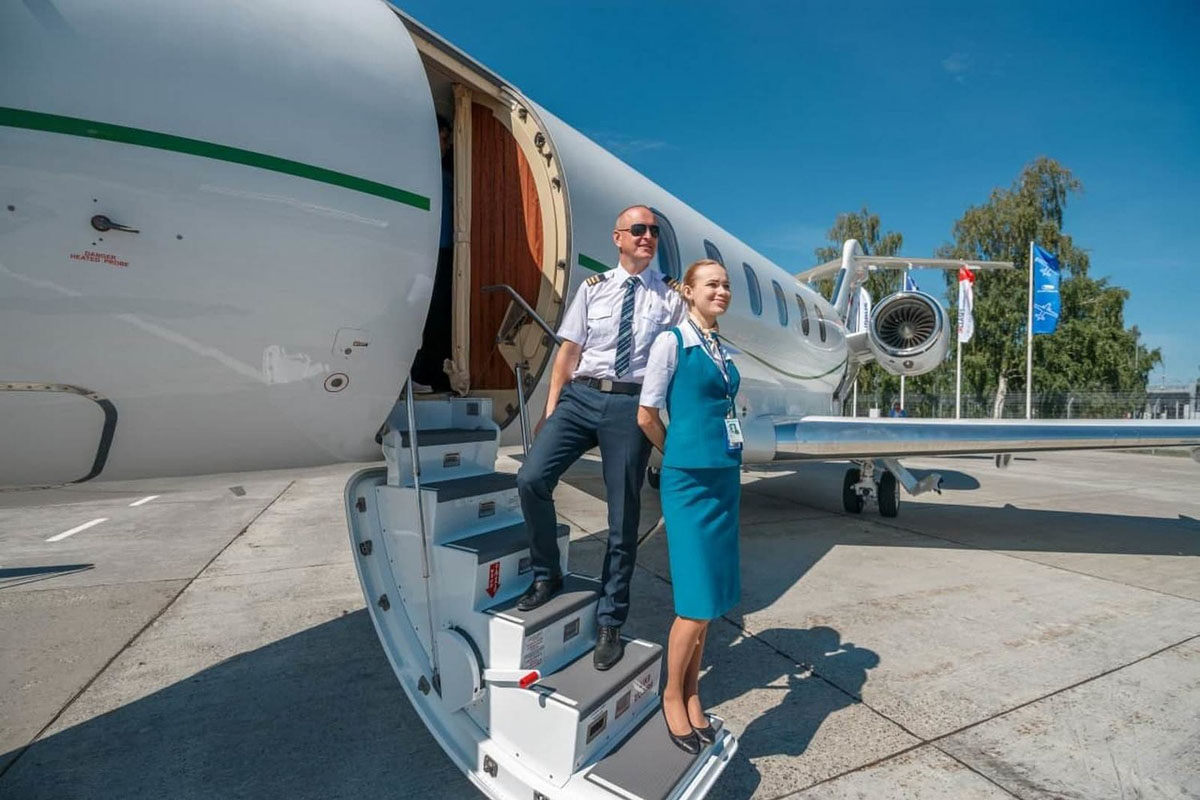 Why do our clients choose us? Perhaps, it is because we are not striving for solid achievements and ratings at rapid-fire pace. The aviation industry is not a toys place. Again, quality and safety of flight operations is our main operational priority. This rule is very important for our customers who entrust us with their lives. We rigorously follow all requirements to preparation, support, and safe conduct of flight operations.
Management of an owner's fleet goes beyond the flight operations aspect. It mainly includes focus on management of flight crew training, aircraft maintenance, continued airworthiness, and cabin interior maintenance ... That is why we were expanding other segments in parallel with flight operations, such as aircraft maintenance, repair and overhaul, cabin interior maintenance, aircraft modifications. Currently, our clients, Bombardier planes' owners, enjoy highly favorable conditions. Tulpar Techniс (the first Bombardier authorized service facility in Russia and CIS and the official Collins Aerospace dealer in Russia) is an independent MRO organization in Kazan delivering services for business jets. Considering Tulpar Techniс's extensive competence, a lot of activities within the base maintenance checks are performed in Kazan, while MRO activities abroad are rare. An airplane availability for MRO activities in Kazan enables us to perform cabin interior works as well, resulting in the reduction of aircraft downtime and owner's costs for ferrying the aircraft abroad.
Definitely, the industry has competition I'm all for healthy competition in all ways. It motivates to grow, and not to stand still. There are few business aviation airlines as such in Russia. We maintain communication with and meet our colleagues, including at RUBAA events. I guess, each airline has its peculiar nature and client portfolio, and that is why I don't see any kind of direct competition between us.
Even inside the Tulpar Aero Group, business relations are organized in such a way that some competencies overlap. One might wonder why we would create competition for ourselves? But, if you look at our approach in more detail, you will see that all parties are winners – us, and our clients. Our clients get an extra option. For example, nowadays we have two business airlines: Tulpar Air based at international airports Kazan, Begishevo and Ufa, and Jet Express based at Vnukovo-3. These airlines have their own fleets with both differences and commonalities in aircraft types. Sure thing, it is more convenient and efficient to base an aircraft at the location you live in and fly from.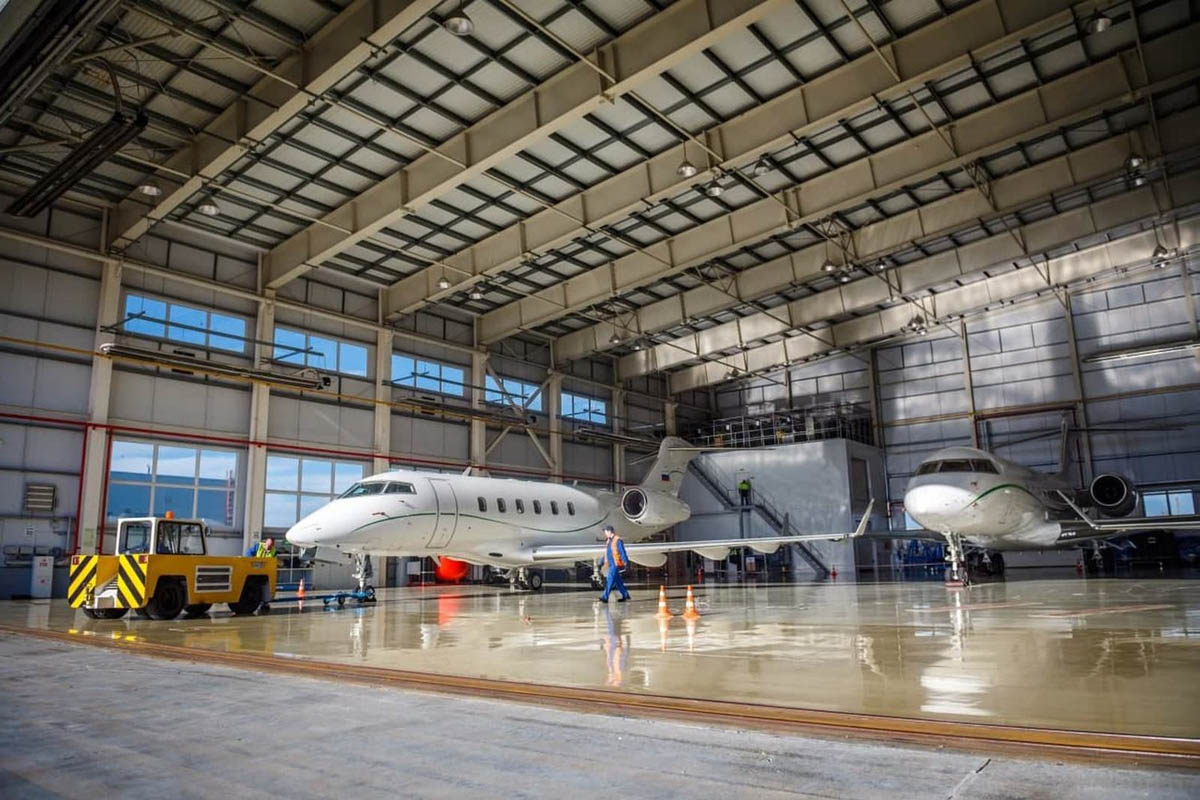 Tulpar Aero Group has big plans for the future Tulpar Air Group is nurturing extensive plans for the future. We are planning the construction of two new MRO hangars with an area of 8,800 and 5,700 sqm at the airports of Kazan and Ufa respectively. Up next, we are constructing a new building designed for providing modifications to aircraft cabin configuration and interiors. The facility will have an area of 3,000 sqm and will be located at the base of Tulpar Aero Group.
Richard Bach's phrase stating that when we are achieving the impossible, we are getting the real thing resonates deeply with me. Over the years of our presence in the market, we have tried ourselves in numerous aviation segments. Experience and deep knowledge of the aviation market enable us to elaborate a new operational model. I am sure the model will be supported by our colleagues. Our current work on the model goes in parallel with projects in MRO, cabin interiors, and aircraft modifications.
I would like to emphasize the cooperation between Tulpar Aero Group and RUBAA, which has been lasting for all these years and proved to be efficient and effective. It is a great pleasure to work side by side with high level professionals who understand that business aviation is not limited to Moscow or Saint Petersburg, but also includes regions having a great growth potential. And our joint events (forums and exhibitions) held in Kazan in 2012 and 2018 contributed much to the development of our region's business aviation. I am sure that the Regional Business Aviation Forum should be repeated in the coming years.